Group Sessions on Demand
Our drop in clinics are now closed. Requests for group sessions for healthcare professionals will be accommodated wherever possible by our team of volunteers. Please use the contact form if you would like to request a session.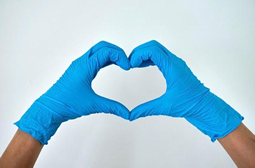 Some of our volunteer trainers can also be contacted by healthcare professionals directly.
Location: London UK
Abbey Rob
Location: Zürich, Switzerland (and online)
Marc Heusser
Location: Stuttgart, Germany
Eva Fenrich
Who's welcome?
All health care professionals globally under increased pressure due to COVID-19. Classes are in English. 
Do I have to register or book?
  No! It's free to all. 
What do the mini-workshops consist of?
Down-to-earth practical techniques that will make you feel better. Specifically, state-management techniques, mindfulness and simple breathing techniques, appreciation, and peer-to-peer empathy. 
Testimonials from people that have used are services